Burnout can come on so slowly that it's hard to recognize at first. It affects people differently and can manifest in many ways, both inside and outside of the office. Inside the office, maybe you start taking longer to answer chats and emails. Or, you become less enthusiastic about your tasks and start taking more time off, or coming in later and later in the morning – because you just don't care anymore. Outside the office, maybe you're noticing your personal relationships are suffering. You come home, completely drained from your day, and snap at your family a bit too easily. Or, you sit down in front of the TV and don't leave that spot until it's time to go to bed.
Burnout is serious, and the best way to curb it is to put preventive measures in place to avoid it completely. Here are 6 ways you can do that – and hold onto your sanity for a bit longer.
Focus on your job's meaningful tasks
What aspects of your job are the most fulfilling? Are you able to dedicate more time to these tasks? Talk to your supervisor – maybe there's a way to shift your responsibilities into a position that better aligns with your strengths and what you find fulfilling. Enjoying your work will absolutely curb burnout.
Give less of yourself, and don't get attached
It's easier said than done, but don't let things get to you. We all want to influence change but we need to accept that people are naturally hesitant and reluctant to change. Be patient and try not to get too attached to outcomes. Giving 130% continually isn't sustainable. Be sure to take vacation and drop down to 100% once in a while to give yourself the time to disconnect.
"Take a break once in a while to reconnect with colleagues. While working 100% of the time seems like the best thing to do, building relationships is important too. Feeling support from your colleagues which you've built relationships with will definitely help you avoid burnout. They might even take some things off your plate so you can reconnect with your inner motivation." -Marcus B.
Manage stress more adequately
There are a ton of small steps you can take to better manage work stress. Take more frequent breaks, get quality sleep, exercise regularly, fuel your body with healthier food, dedicate more time to your hobbies and interests, and make sure to see your support system (friends, family, etc) frequently.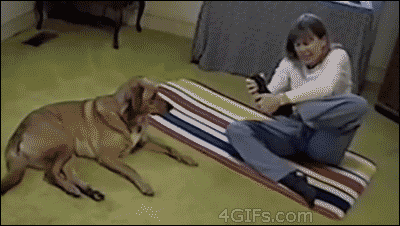 The happier you are outside of work, the easier it'll be to face the days. Here's an article I wrote on work-life balance that may help you:
Say no
Are you starting to see the signs of burnout because you're overworking yourself? It can be easy to say yes to everything (even if it's not in your wheelhouse) as a way to prove your value and make yourself irreplaceable. However, being able to say 'no' is a very important skill to have – one you should exercise regularly. If something isn't in your realm of responsibility, it's ok to say no and focus on your job's ascribed tasks. You can also delegate tasks to the correct persons / departments.
Talk to management
Bring up your concerns to your manager, and see how they respond. Do they offer actionable solutions? Do they offer to take tasks off your plate, to make your schedule more flexible, or even to hire part-time help to assist with your workload? Are they disgusted that you'd even bring this up and expecting you to keep working under the conditions that got you here?
Toxic workplace cultures can be a cause of burnout. Speak to management about the environment, and see if there are any solutions they can come up with to make the culture more enjoyable. I've written articles in the past with ideas on how to improve culture – these tips may help you and your employer. Read them here:
5 Things Bosses Can Do To Make Employees Feel Appreciated
Losing Employees? 6 Steps To Reduce Turnover Now
5 Perks To Attract High-Quality Talent
When all else fails, find a new job
Sometimes, you're just due for a change of scenery. You can do everything right and still hate coming into work every morning. Not every job will be super fulfilling, not every workplace culture will match your values. In those cases, update your résumé, research companies that you believe in or are excited to work for, and apply away! You can submit your résumé to a staffing agency that focuses on your industry, and they will contact you with relevant positions.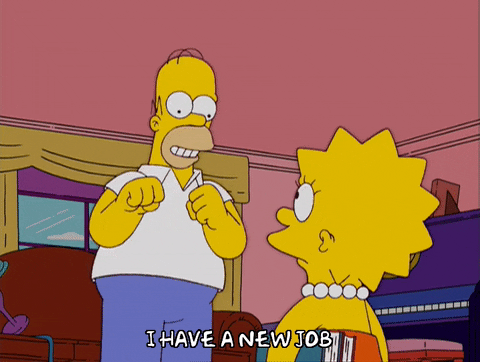 "I never recovered from my burnout – I ended up selling my interests in my restaurants and opened a store that was more relevant to my interests: a gaming retail store. I'm so much happier now." -Michael S.
"I got burnout in forensics after finishing grad school. I couldn't find a job for half a year, and I got tired of interviewing. I started another job I had no passion for. Eventually, after playing in a band, I found a love for the business side of music. I really loved marketing and developing our brand, finding our audience, and learning how to read analytics. This experience ended up leading me into the position I have now, which allows me more of a say in what happens with marketing, and I get to look at analytics and trends. This newfound career path is leading me to apply to get my MBA in marketing, working towards eventually being a creative director." -Brittany K.
There's an expression about not setting yourself on fire to keep someone warm. It's usually applied to romantic relationships, but it also fits in well for professional relationships. You shouldn't feel like this at work – or anywhere really – and if it's to that point, it's absolutely ok to look for something better. Don't feel like the company will die without you (spoiler alert: it won't). You deserve the best, and if a company is burning you out, find one that treats you like the valuable asset you are.
—
Roxanne Williams is the Marketing Director at Full Stack Talent, a technology staffing agency in Tampa, FL. Find her LinkedIn here.
—
Want to get notified when we post a new article?
Leave us your name and email address below. We won't spam you or sell your info.